The WES and Alycia Kaback Love Judith King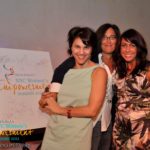 The ever spunky, and oh-so-brilliant, Judith R. King, has signed on to speak at the 2013 Women's Empowerment Summit. Lead partner and co-principal of The Morris + King Company, (MKC) she is a visionary in her field, and a market innovator. Leading change and initiating transparent communication between companies and their consumers.
More than just the "do what I say" type, she practices this same transparency with her own clients with a Clients-in-Residence program which encourages clients to "pull up a desk" and work out of the MKC offices as often as they would like. No small feat, as she's worked with such well known clients as Susan G. Komen For the Cure, Michael J. Fox Parkinson's Foundation, Marquis Jet, Ritz-Carlton Club, Music Choice, David Barton Gym, Visiting Nurse Service of New York, University of California, San Francisco medical centers and The Jewish Community Federation of San Francisco.
Ms. King also built MKC's thriving West Coast practice, acquiring numerous healthcare and public policy accounts. It's safe to say she is in a league of her own.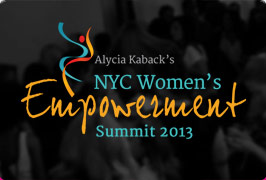 Love The NYC Women's Empowerment Summit? Well Prepare to think National. The It Factor Productions has teamed up with acclaimed speaker and NYC Pr Power House, Judith R. King to expand the brand into a national event series. Spreading the message of uniting women through encouragement of one another, inspiration, and community, all across the country. So Get Ready as we take the WES to a whole new level!