Alycia Kaback Interviews Amanda Steinberg and Chelsea Krost
Alycia Kaback is always highlighting innovative women in business setting precedent for the female community. Although her Women's Empowerment Summit is only annually, the spirit of cultivating a culture of bringing together empowered women and highlighting what's possible, is a day to day practice. In the studio for this edition of the It factor Radio, Alycia chops it up with Chelsea Krost and Amanda Steinberg on how they each got started and how they plan on revolutionizing the future of business. Find Out More About Amanda and Chelsea and Take A listen to the Interview Below: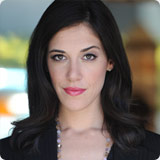 Amanda Steinberg started DailyWorth.com as a way to give women key insights into building net worth. DailyWorth stands out as the go-to source about personal finance for smart, ambitious women. Since its inception in January 2009, DailyWorth has garnered more than 250,000 subscribers and a stream of media appearances including the New York Times, Forbes, USA Today, and a recent 2-page spread in Cosmopolitan magazine. Prior to DailyWorth, Steinberg owned and operated multiple Website development consultancies. A graduate of Columbia University, Steinberg also contributes to ForbesWoman.com. www.dailyworth.com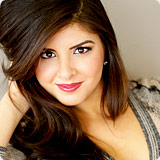 Millennial Lifestyle Expert Chelsea Krost, 21, is a writer, producer, and TV and radio host. Her program, The Chelsea Krost Show, is a forum for millennials to "come together, learn, and get motivated to be a success, do great things for their future, and give back to those who are less fortunate."At age 16, Chelsea created and hosted a radio talk show aimed at teens and young adults. In March 2008 she became the youngest AM radio host when her show Teen Talk Live with Chelsea Krost debuted on WBZT 1230 AM. With the tag line "Our voice. Our opinions. Our time to talk." the program offered a safe and non-judgmental platform for young adults to share feelings about trending topics and concerns. Her audience matured with her. Today the program is known as The Chelsea Krost Show and offers a compelling, informative and balanced view through a rotating panel of young adults, guest celebrities, and experts.
Driven by a passion for charitable causes, Chelsea coordinated a Teen Talk Live "mission to Africa," a philanthropic trip to Nairobi. There she hand-delivered hundreds of feminine hygiene products to the HEART Freedom for Girls Program and the Nyumbani Children's Home. As the exclusive teen correspondent for local Florida CBS and FOX affiliate TV news outlets, Chelsea documented her compelling mission in a special four-part TV series which aired in June 2009. Chelsea is also active within a number of charitable endeavors across the globe, including SOS Children's Villages, The Pajama Program, The Unicorn Foundation, Africa Heart, and Dream Sponsors, Inc.
Following the Africa trip, Chelsea was tapped by Kotex to serve as their 'Millennial Spokesperson,' which enlisted her for media appearances including guest spots on The Tyra Banks Show and Teen Kids News. During the time that she held this title, Chelsea offered insight into the advertising and marketing campaigns for Kotex's new U by Kotex products for teens, and contributed to a monthly blog within Kotex's company website.
Chelsea has appeared as an expert resource on Anderson with Anderson Cooper, providing commentary on hot topics including teen secret behaviors and dangerous activities. She served as a TV correspondent for the 2011 L'Oreal Women of Worth red carpet, and as an exclusive teen journalist covering the inauguration of President Obama for the non-profit group People to People. She has reported live from the CNN building with Suzanne Boyd, served as the exclusive teen correspondent for local Florida CBS and FOX affiliates, and appeared on Live with Regis and Kelly, Good Day New York and News 12 New Jersey. She appeared with her mother, Cindi Krost, on WE Television's Party Mamas.
Chelsea broke the record for the youngest talk show host through her role on Santa Barbara News radio and has been recognized as the youngest female speaker at the 1st annual NYC Women's Empowerment Summit.
Chelsea recently released her tell-all debut book, NINETEEN – A Reflection Of My Teenage Experience In An Extraordinary Life: What I Have Learned and What I Have To Share, a combination of memoir, self-help and insider's guide for young adults, and plans to embark on a national book tour. Chelsea lives in New York City where she attends Marymount College studying communications. Visit www.ChelseaKrost.com for more information.