Paul Fisher of The Network Talent Interveiw Alycia Kaback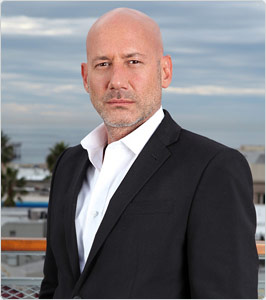 Alycia Kaback had a very special guest on The IT Factor Radio – Paul Fisher of The Network Talent. This is such a classic interview, as Paul's passion can be felt over the airwaves. A must listen for anyone considering entering this industry. He's raw, honest, and truly authentic as he shares the many of his experiences that have lead to all his amazing achievements and the attitude to serve he now has for  the entertainment world.
Paul Fisher's story has always inspired Alycia, as he started his management company in his meager studio apartment with only a $10,000 investment from his grandfather. He's since built one of the most powerful modeling agencies in the world with a client list of who's who in the fashion industry.
Paul has represented such clients as: Naomi Campbell, Kimora Lee Simmons, Janice Dickenson, Brooke Burke, Carole Alt, Nicky Hilton, Carre Otis, Eva Herizigova, Stephanie Seymour and more. Paul has trained many of today's top agents and has even opened a school for individuals to become agents. The school also trains many agencies across the country in the art of creating stars. In fact the story was recently purchased by Warner Brothers, to debut in a docu-film titled"Creation of Monsters."
Find out more about The Network Talent!
www.TheNetworkTalent.com – The Network Community by Paul Fisher is a site with many interactive features. It's an online magazine featuring some of The Network's hottest talent. It's also a place where the public can become a member and be viewed by our various Network Agencies. But most importantly, The Network Community is a platform for industry hopefuls to interact and connect through our site as well as build a social media following. As a member you can take advantage of The Network Community's live chats several times a month where you can get first hand tips from Paul Fisher, Olga Tavarez and Joseph Villanueva. Lastly, don't forget to check out The Network Talent's blogs about fashion, model's charity involvement, and their personal behind the scenes videos on actual photo shoots!"