Alycia Interveiws Lou Ferrigno and Roberta Flack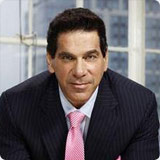 In this interview Alycia talks with Lou Ferrigno on the upcoming and highly anticipated Comic-Con as well as his tumultuous run on Donald Trump's Celebrity Apprentice. Later in the interview, Alycia chats with the iconic Roberta Flack and attempts to have an in-studio karaoke jam? Listen below to get in on all the fun!
An internationally famous and well respected bodybuilder / actor, Lou Ferrigno first appeared on TV screens in 1977 as the musclebound "Incredible Hulk" (1978), the alter ego of meek scientist Bruce Banner. With his 6′ 5″, 285 lb. frame, Lou was the biggest professional bodybuilder of the time, and had recently starred in the documentary Pumping Iron (1977), about the 1975 Mr. Olympia contest in South Africa. He successfully auditioned for the part of the green- Goliath, and that is the role with which he is most closely identified. Lou continued to remain busy in films and TV with appearances often centered around his remarkable physique. His films included Hercules (1983), Sinbad of the Seven Seas (1989) and Frogtown II (1992). Lou has additionally guest-starred on several TV shows including "The Fall Guy" (1981) and "The New Mike Hammer" (1984) and had a recurring role on "The King of Queens" (1998). In more recent years, he has appeared in several films, including The Misery Brothers (1995), Ping! (2000), From Heaven to Hell (2002) and a cameo as a security guard in the big-budget remake of Hulk (2003). Big Lou is also a successful author with two books detailing his bodybuilding knowledge, and his life behind the scenes playing the Incredible Hulk on TV in the 1970s, plus he has a popular website frequented by his many fans worldwide. LouFerrigno.com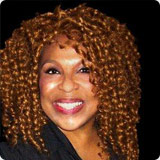 Internationally hailed as one of the greatest songstresses of our time, GRAMMY Award winning Roberta Flack remains unparalleled in her ability to tell a story through her music. Her songs bring insight into our lives, loves, culture and politics, while effortlessly traversing a broad musical landscape from pop to soul to folk to jazz. Her discography includes a string of hits, such as "The First Time Ever I Saw Your Face," "Where Is the Love" (a duet with former Howard University classmate Donny Hathaway), "Killing Me Softly With His Song," "Feel Like Makin' Love," "The Closer I Get to You," "Tonight I Celebrate My Love," and "Set the Night to Music." Ms. Flack has built a musical legacy and in 1999, she aptly received a Star on Hollywood's legendary Walk of Fame. Roberta is currently involved with a very exciting studio venture — an interpretive album of Beatles' classics. She regularly plays to appreciative audiences around the world. Very active as a humanitarian and mentor, Ms. Flack founded the Roberta Flack School of Music at the Hyde Leadership Charter School in the Bronx, providing an innovative and inspiring music education program to underprivileged students free of charge.